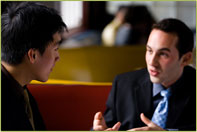 FOCUS ON STATE AND LOCAL TAXATION
Companies with multistate operations face complex state and local tax rules and regulations. Multistate Tax Solutions (formerly known as Barnwell & Company) can support companies facing mulit-state issues, including income and franchise taxes, allocation and apportionment, sales/use taxation, business license taxes, tax base issues including unitary, combined, consolidated and separate filing status, gross receipts taxes, UDITPA issues, state tax audit and controversy assistance, statutory and negotiated incentives, grants, training programs and awards, job and wage credits, investment and other state and local tax credits, and state tax planning in connection with mergers and acquisitions including state tax issues associated with 338(h)(10). Multistate Tax Solutions also provides state tax consulting for FIN 48, and state tax planning, including structure reviews, consideration of entity for state tax purposes including use of Subchapter C, Subchapter S, LLCs, both regarded and disregarded, partnerships and other special purposes entities. We also provide state and local assistance and due diligence for mergers and acquisitions, and conduct sales/use and income/franchise reverse audits. Our work often leads to refunds of state and local tax overpayments.

SERVICES
We offer a broad range of services to assist our clients in taking advantage of every tax savings opportunity, including:
- State income & franchise refund tax analysis
- State income & franchise tax planning
- Sales & use tax refund analysis
- Sales & use tax planning
- State and local credits and incentives
- State income/franchise & sales/use audit defense
- Special state tax projects
- Federal and state fuel tax recoveries
- FIN 48 reserve mitigation
OUR SERVICE GUARANTEE
In every client engagement, we guarantee our service. This means that if the client is unsatisfied with our work, we will adjust or eliminate the fee. Our firm policy is to never leave a client unsatisfied. Period.
L E G A L    N O T I C E

WEB SITE LEGAL TERMS

Welcome to the Multistate Tax Solutions web site (the "Web Site"). Please review the following terms and conditions concerning your use of the Web Site.

GENERAL USE PROVISIONS

All materials provided on this Web Site, including but not limited to information, documents, logos, graphics, images, software, and services ("Materials"), are provided either by Multistate Tax Solutions or by their respective third party manufacturers, authors, developers and vendors ("Third Party Providers") and are the copyrighted work of Multistate Tax Solutions and/or its Third Party Providers. Except as stated herein, none of the Materials may be copied, reproduced, distributed, republished, downloaded, displayed, posted or transmitted in any form or by any means, including but not limited to electronic, mechanical, photocopying, recording, or other means, without the prior express written permission of Multistate Tax Solutions or the Third Party Provider. Also, you may not "mirror" any Materials contained on this Web Site on any other server without Multistate Tax Solutions's prior express written permission.

Except where expressly provided otherwise by Multistate Tax Solutions, nothing on this Web Site shall be construed to confer any license under any of Multistate Tax Solutions or any Third Party Provider's intellectual property rights, whether by estoppel, implication, or otherwise. You acknowledge sole responsibility for obtaining any such licenses.

Any unauthorized use of any Materials contained on this Web Site may violate copyright laws, trademark laws, the laws of privacy and publicity, and communications regulations and statutes.

Copyright © 2008 Multistate Tax Solutions, 4060 Peachtree Road, Suite D-518, Atlanta, GA 30319. All rights reserved.

LEGAL CONTACT INFORMATION

If you have any questions about these Terms, or if you would like to request permission to use any Materials, please contact the Multistate Tax Solutions at 404-816-8100.


 
P R I V A C Y    P O L I C Y

mtstaxllc.com is owned and operated by Multistate Tax Solutions. Multistate Tax Solutions collects personal and non-personal information on mtstaxllc.com. Multistate Tax Solutions is committed to protecting the privacy of its users. We have created this Privacy Policy in order to describe and explain to users our information collection practice.

HOW DOES MULTISITE TAX SOLUTIONS USE MY INFORMATION?

Personal information is collected and used primarily to contact a user to discuss his tax consulting needs. We do not sell, rent, share, or otherwise dispose of the personal information collected on mtstaxllc.com to third parties. We may, however, disclose your personal information when required by law or in the good-faith belief that such disclosure is necessary to comply with law.